Harley had heard of the big pumpkin exhibition in a nearby town so she insisted on visiting it. We went there shortly before Halloween.
Harley was very happy … there were so many things to see.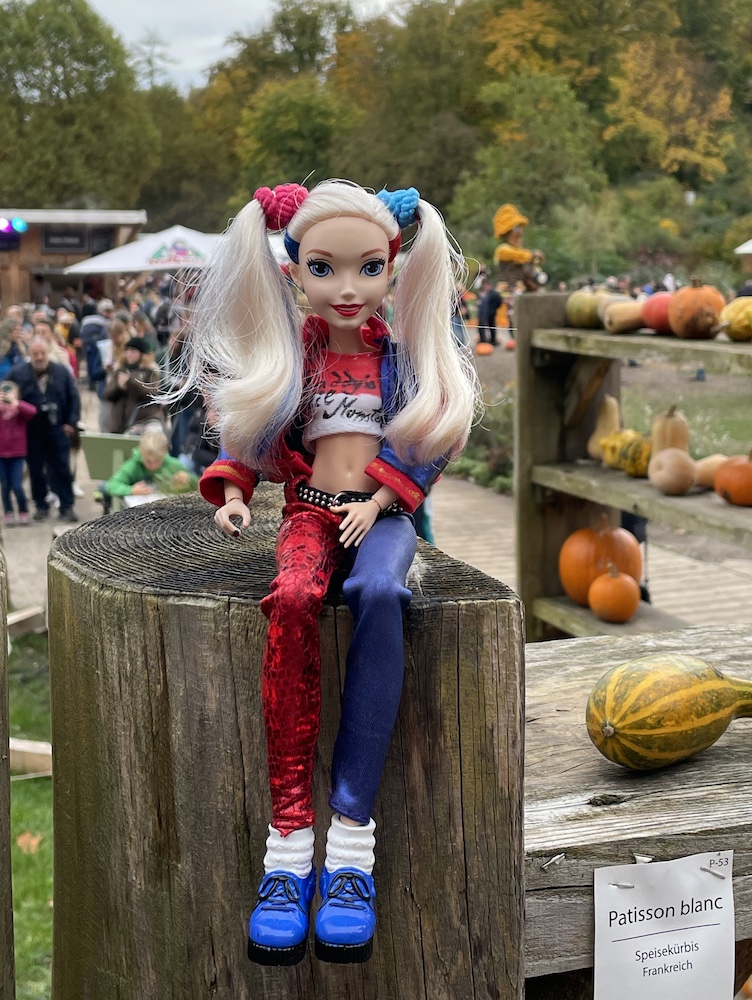 There were huge piles of pumpkins.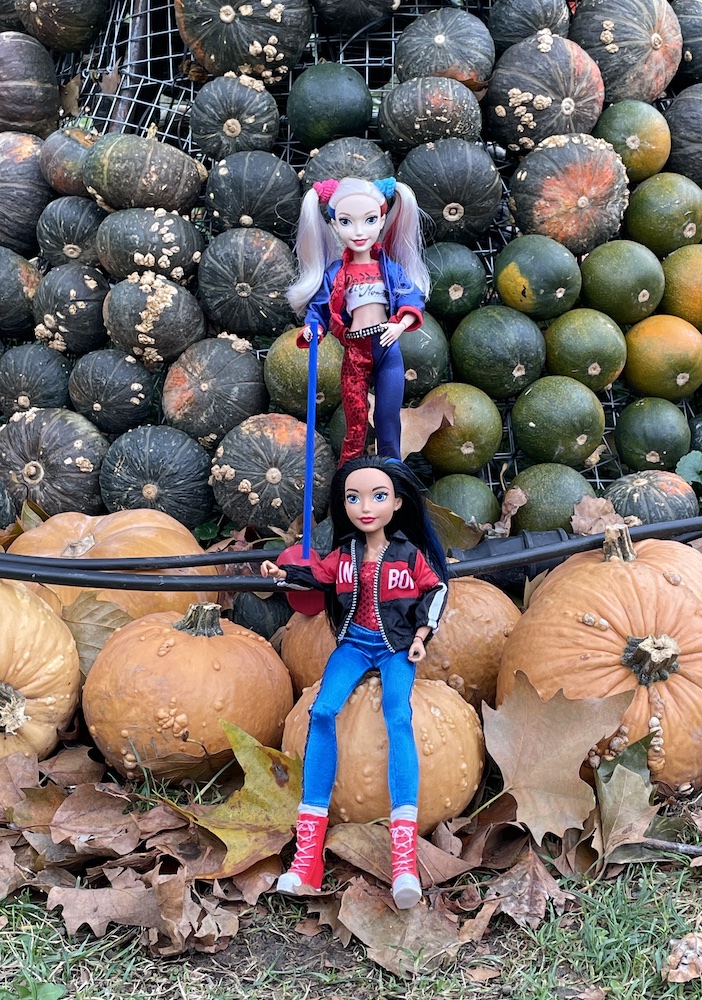 They came in different sizes, forms and colours.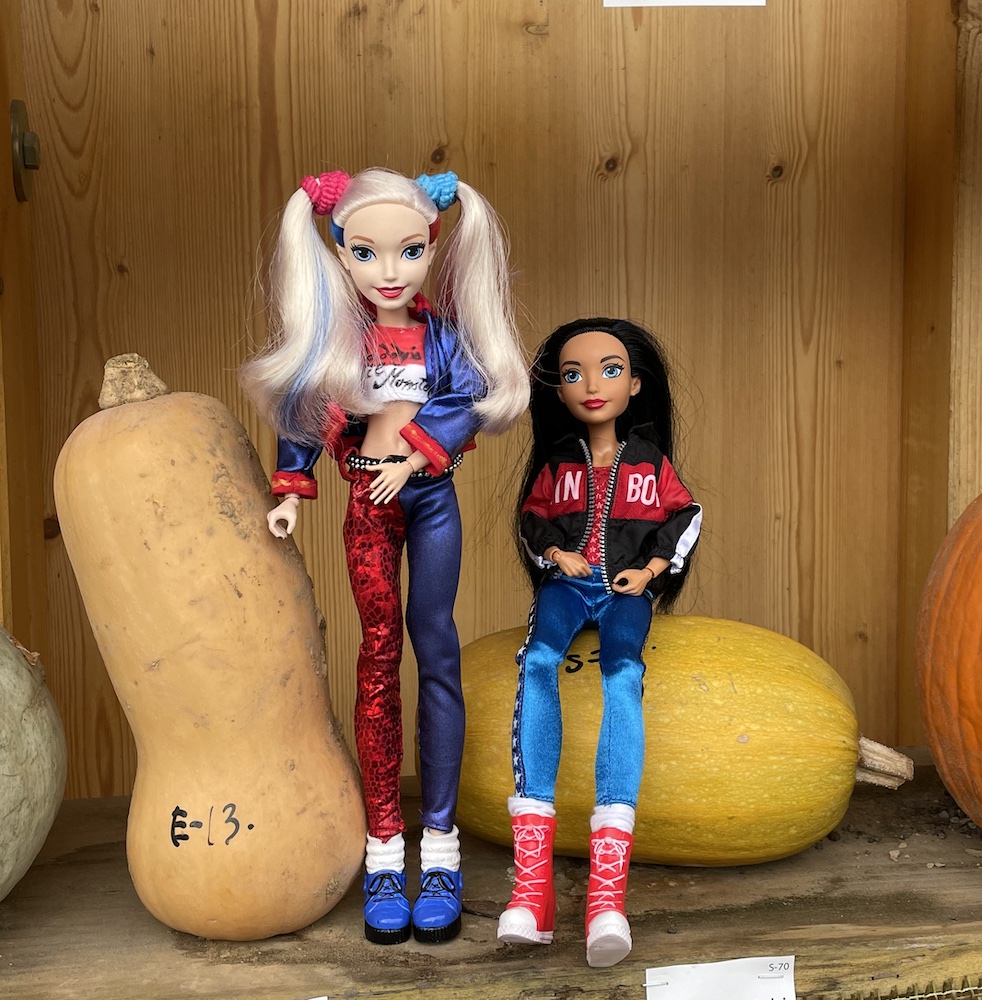 Some were already rotten… Harley was very curious.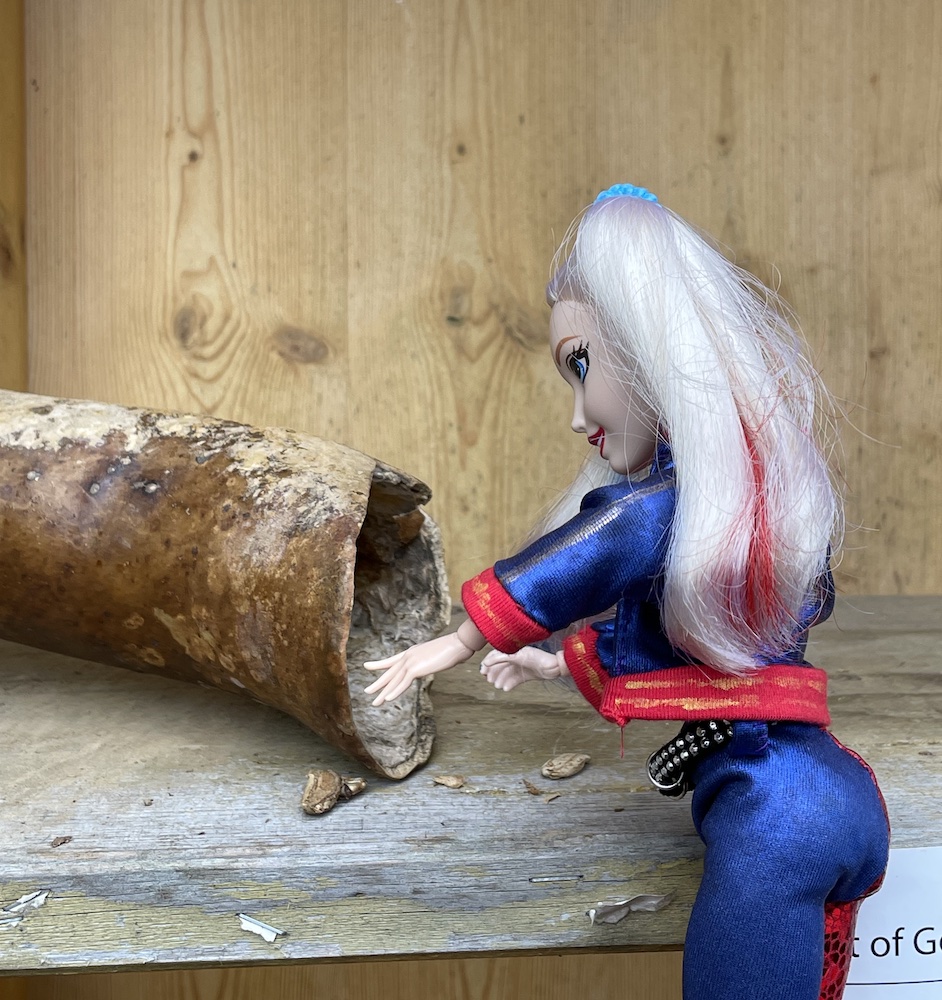 Others you could use as seats.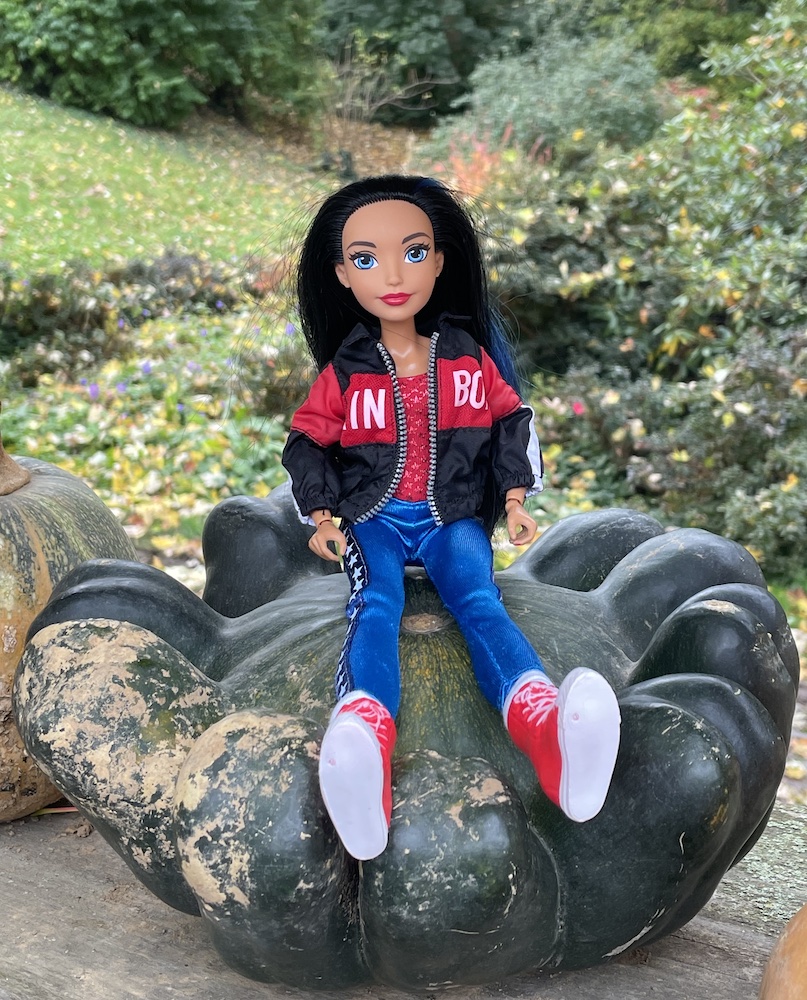 There were different statues made completely out of pumpkins. Here are just some of them.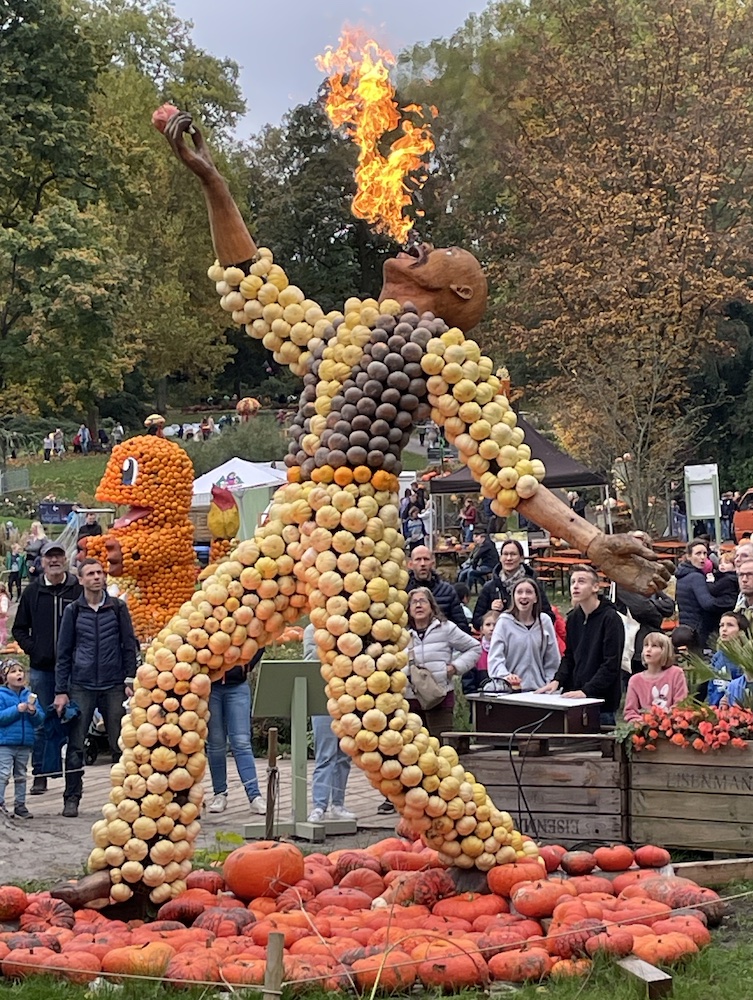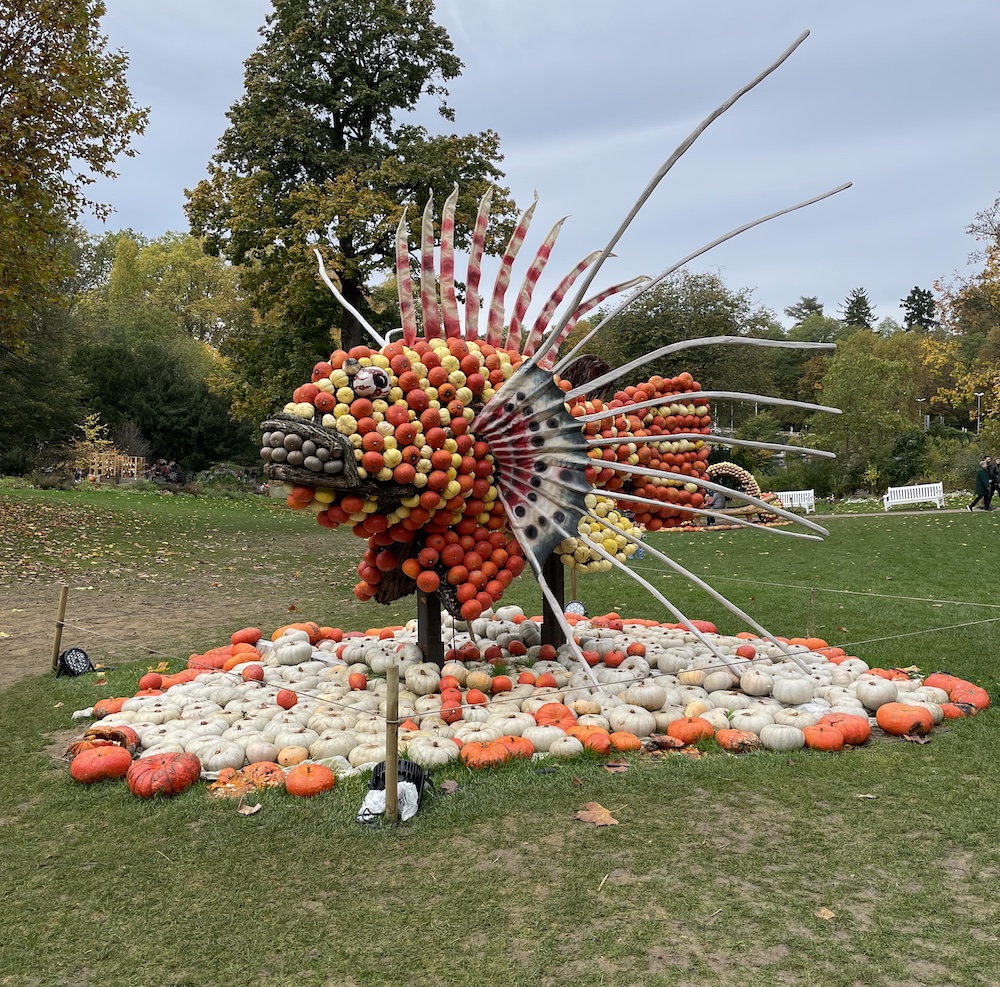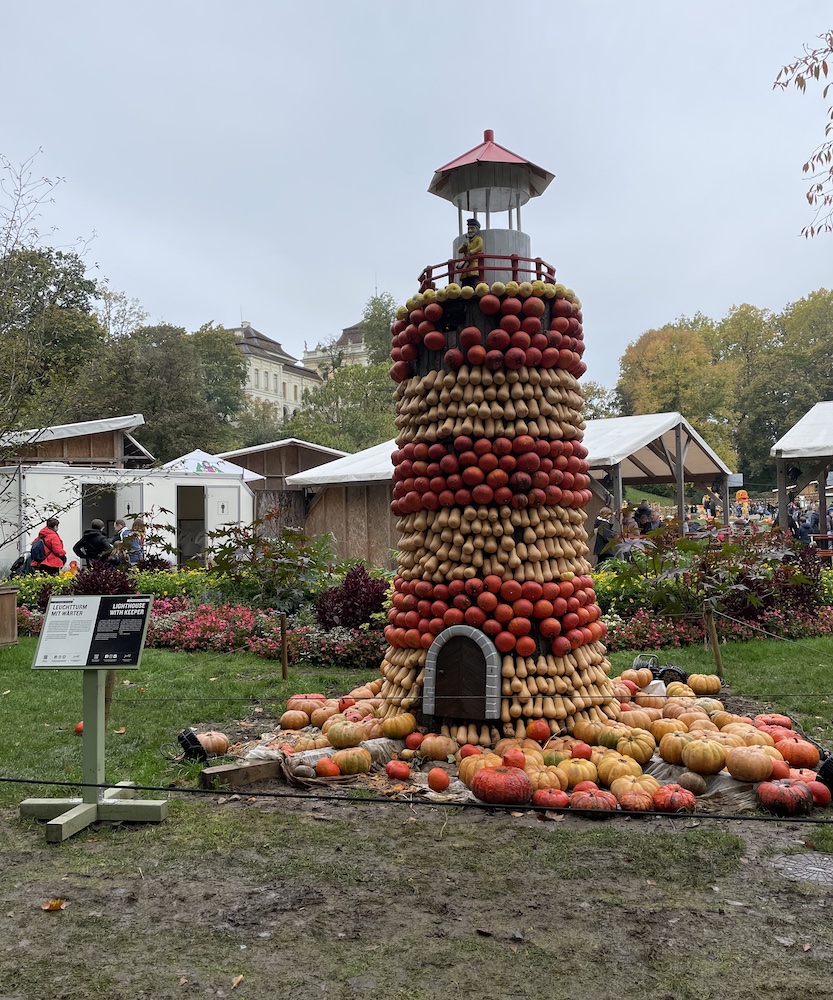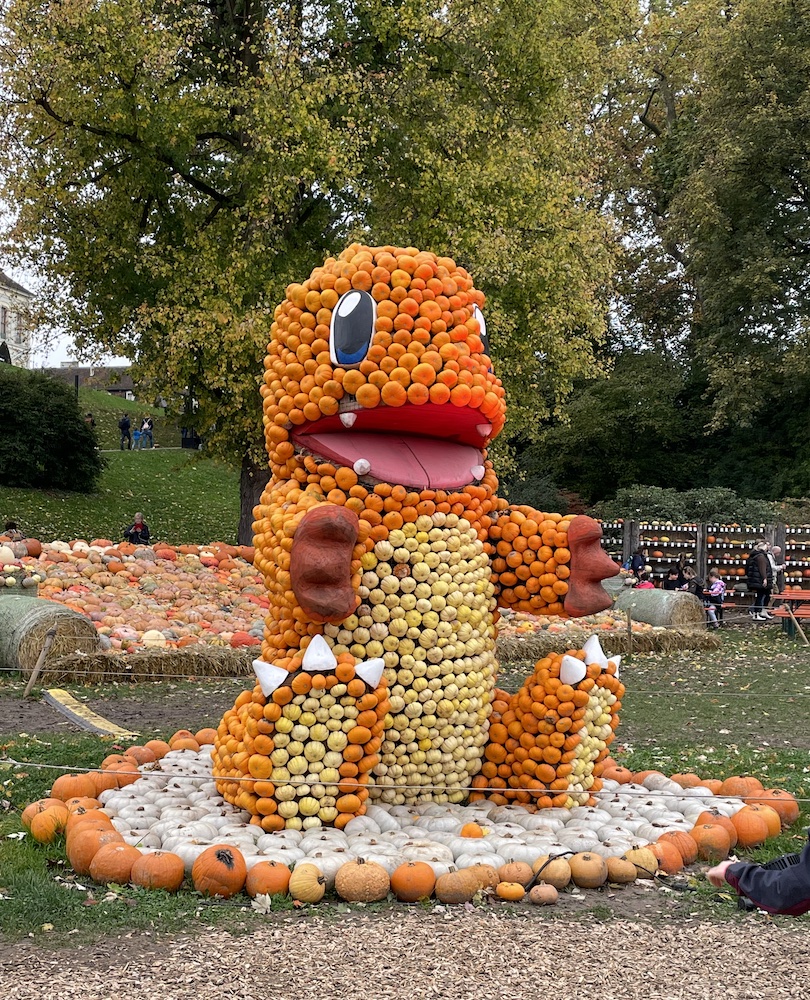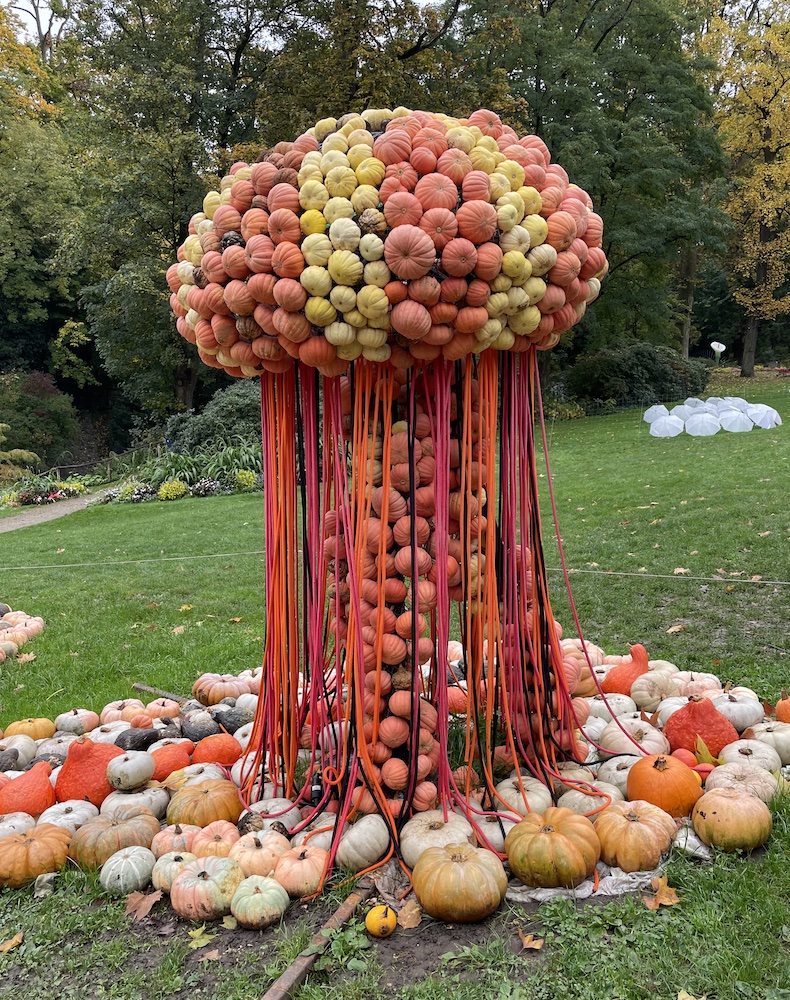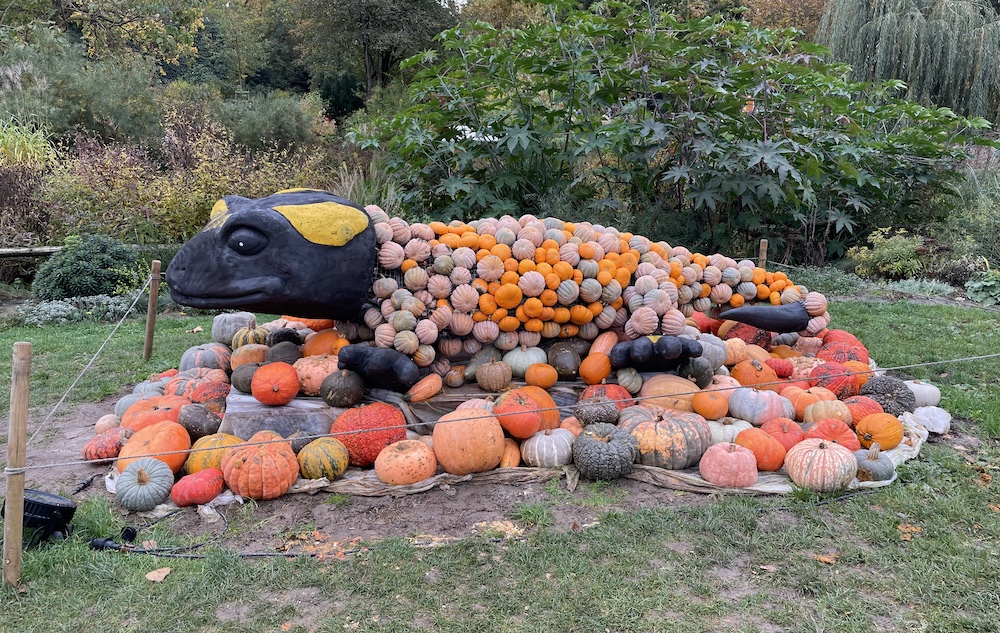 And there were scary faces.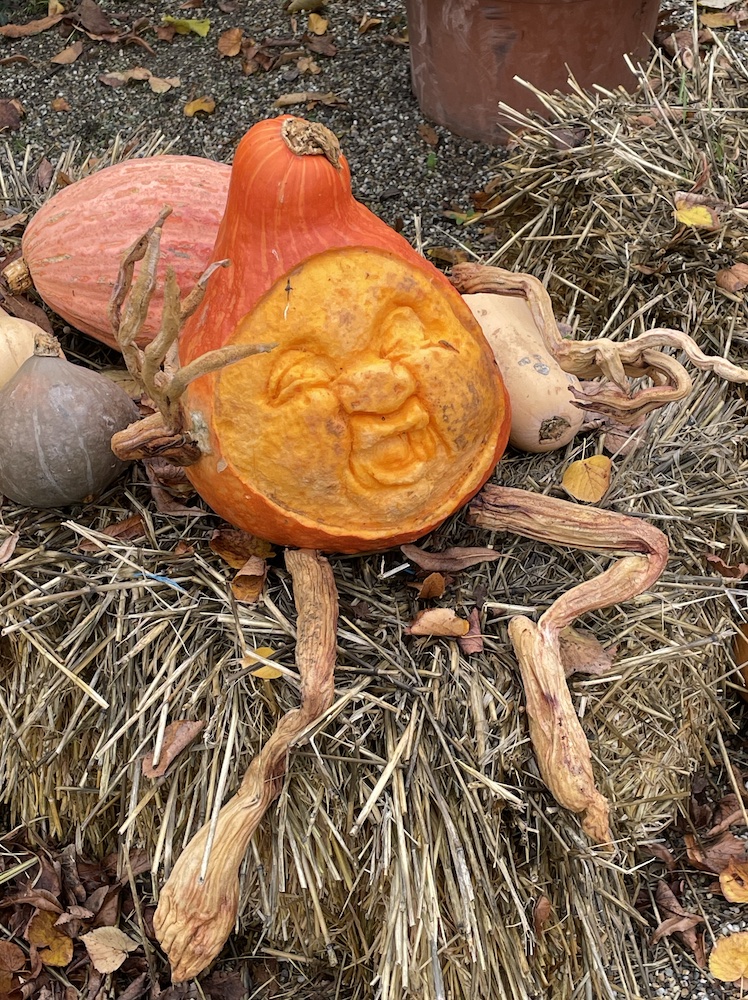 Harley tried to smash some pumpkins ….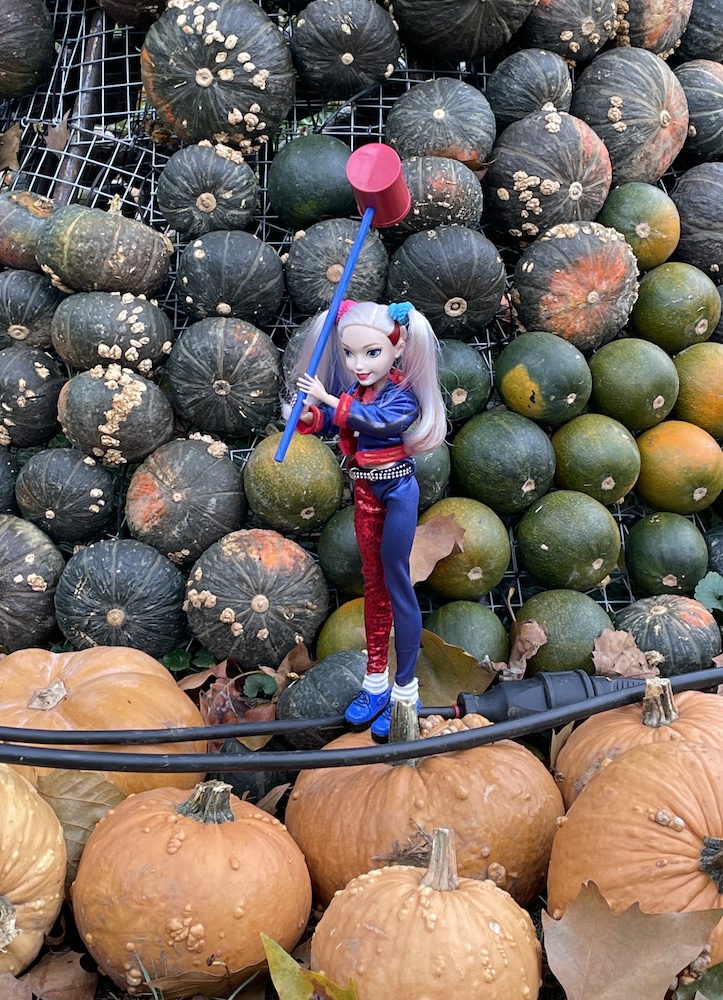 …. and she succeeded.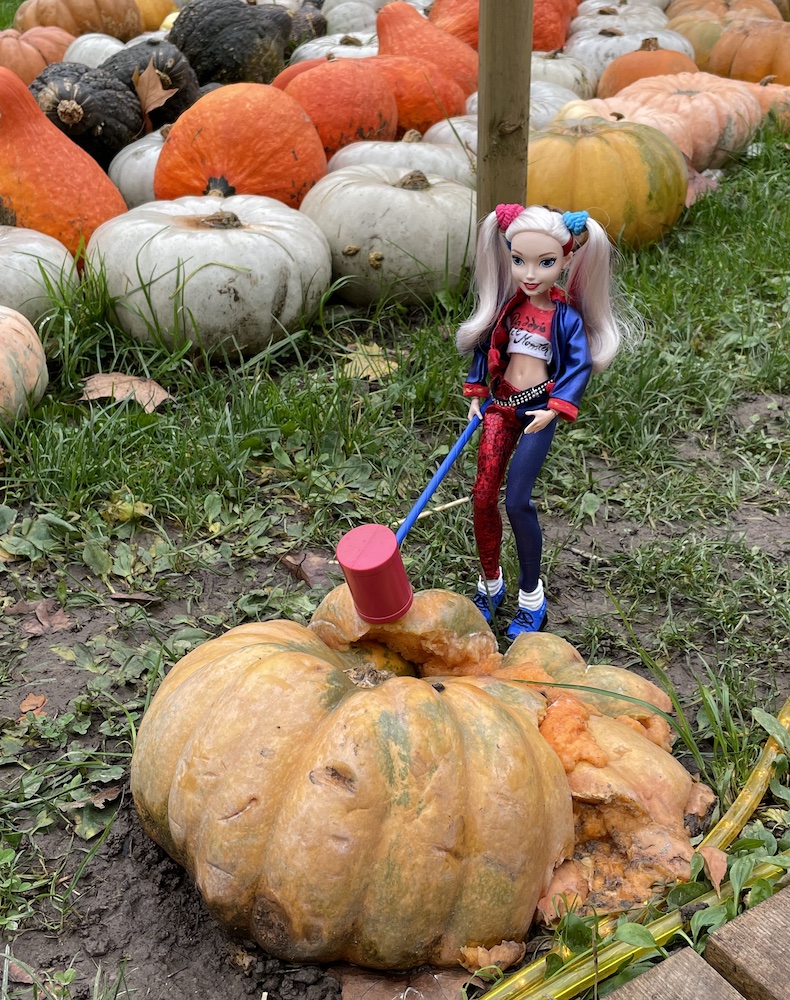 We had to buy the girls some pumpkins that they could paint for Halloween.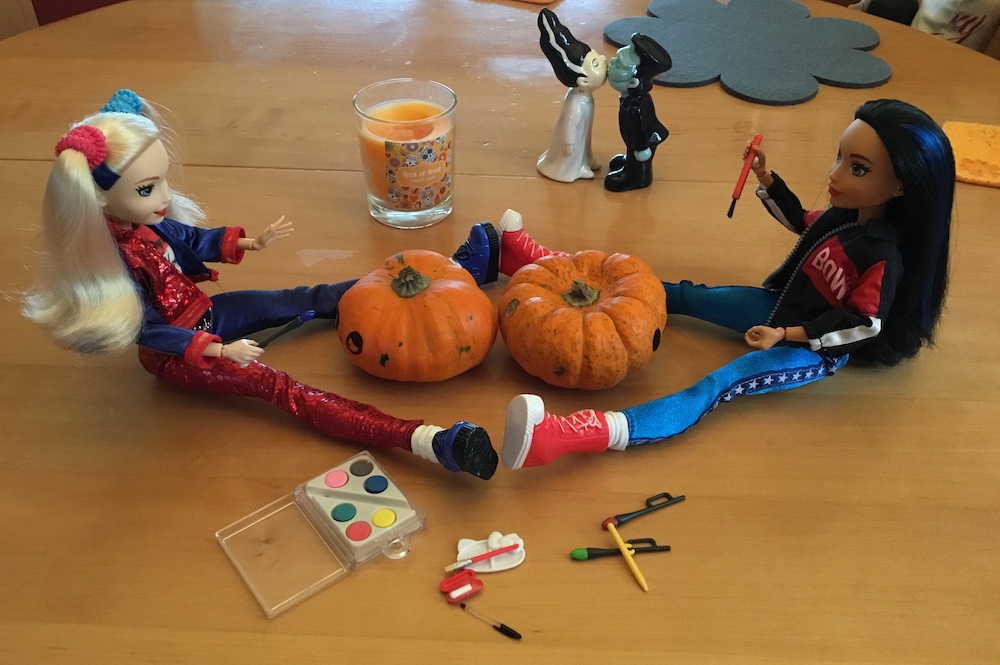 Which one is the scariest?